We need new criteria for ventilation design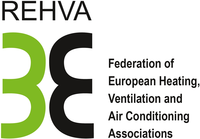 The need for good ventilation has been mainly justified with health reasons, but are there reliable health criteria to rely on when defining appropriate ventilation rates?
Göran Stålbom published a good summary about the history of ventilation criteria in the October 2020 newsletter of Swesiaq, the Swedish indoor air organization. The bottom line was that there are no scientific, widely accepted criteria for ventilation rates. The sizing practice has been largely based on various guideline values or on practical experience, meaning that at the end of the day proper ventilation performance may depend on the experience of the designer.
Read the complete article written by Olli Seppänen on REHVA Blog.