The Renovation wave should kick-start a just healthy building transition in Europe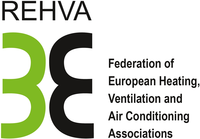 Buildings should serve the health, comfort, and wellbeing of occupants. We spend +90% of our lives indoor, thus indoor environment quality (IEQ) has a major impact on our health and life. Unfortunately, these basic principles are often ignored when constructing buildings or developing EU policies targeting energy renovation.
REHVA experts – scientists and practitioners in the field of building services engineering – have been advocating healthy indoor climate along energy efficiency for decades. We seal our buildings for energy performance so we must pay particular attention on indoor air quality. Defining minimum IEQ criteria to be reached during deep energy renovation should be widely acknowledged and practiced in policies and plans for deep energy renovation.
Read the complete article written by Anita Derjanecz on REHVA Blog