ASHRAE Offers Free Building Reopening Webinars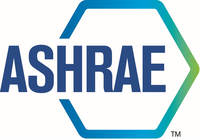 ATLANTA (June 12, 2020) – ASHRAE Learning Institute (ALI) will offer three free webinars plus a detailed course targeted to the European and Middle East regions, focused on mitigating potential health risks during reopening of buildings closed during the COVID-19 pandemic.
"As buildings begin to reopen after the COVID-19 closures, it's important to make sure that building readiness plans are in place for the safe and efficient operation of HVAC systems," said 2020-21 ASHRAE President Darryl K. Boyce, P.Eng. "These free online training opportunities will provide strategies to ensure a safe and healthy indoor environment for building occupants."
"Re-Opening Our Schools: Activities and Recommendations," taking place on June 16, focuses on confronting how to become conscious of the required transformations for their buildings. This webinar will explore expert positions indicating that ventilation and filtration provided by HVAC systems can reduce the airborne concentration of COVID-19, and thus the risk of transmission through the air.
On June 29, the webinar "Managing Your HVAC Systems to Help Mitigate the Spread of SARS-CoV-2 in Buildings," will help provide verbal guidance to the written materials posted on the ASHRAE COVID-19 website for re-opening buildings and the Building Readiness Plan for your HVAC systems. The webinar discusses how your HVAC system might be designed to respond to an infectious virus, like SARS-CoV-2 that creates the COVID-19 disease, in addition to alterations to incorporate mitigation strategies.
"Analysis of Airflow Patterns and Flow Path of Airborne Contaminants" on July 21, demonstrates how the supply air flow paths, induced air flow paths, and exhaust grille placement can work collaboratively to establish protective and effective contaminant control. The webinar provides valuable insight to healthcare design engineers, facility managers and owners in designing the HVAC systems for patient rooms.
Drawing upon guidance from an international team of indoor environment and building system experts, "COVID-19 and Buildings: Re-Occupation after Lockdown," identifies the equipment and procedures that are essential in protecting occupant health, bringing attendees up to date on the environmental conditions that are recommended to prevent the spread of the disease. This course takes place on July 8.
Participants can access online instructor-led training from anywhere with an Internet connection and earn continuing education units/professional development hours for each course completed.
To register and view other course opportunities, visit the ASHRAE website.