Updated version of REHVA COVID-19 guide released!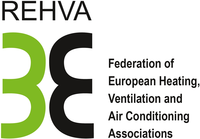 On April 3, REHVA updated its COVID-19 guidance document with the following revisions and additions:
Latest information on the airborne transmission and implications to HVAC systems was added;
Ventilation continuous operation guidelines were updated to be explicit;
SARS-CoV-2 stability data at different temperatures and relative humidity was added;
Heat recovery equipment guidance was revised including the recommendation of inspection;
Guidance for room level circulation units was complemented;
HVAC maintenance personnel protection recommendation was added;
A summary of 14 points of practical measures for building services operation was added.
On the COVID-19 guidance webpage REHVA published also an updated collected bibliography, a Frequently Asked Questions section as well as the available translations of the documents.