ASHRAE Epidemic Task Force Established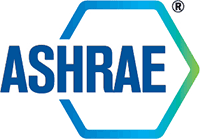 ASHRAE announced a Society-wide effort to respond to the current global COVID-19 pandemic and provide guidance on how to ensure that buildings are prepared for future epidemics.
The ASHRAE Epidemic Task Force has been established to help deploy ASHRAE's technical resources to address the challenges of the current pandemic and future epidemics as it relates to the effects of heating, ventilation, and air-conditioning systems on disease transmission in healthcare facilities, the workplace, home, public and recreational environments. The task force will also provide recommendations for setting up temporary field hospitals in convention centers, arenas and indoor stadia to deal with surges.
The primary role of the task force is to maintain communication with members, industry partners, building owners, facility operators, government agencies and the general public…
>> Read more here: https://www.ashrae.org/about/news/2020/ashrae-epidemic-task-force-established