15-18 August 2021 – 13th International Industrial Ventilation Conference for Contaminant Control (Toronto, CA)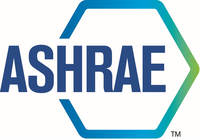 ASHRAE is now accepting abstract submissions for the Ventilation 2021 conference taking place Aug. 15-18, 2021 at the Sheraton City Centre in downtown Toronto. The deadline for submission of the abstracts is October 1st, 2020.
Inaugurated in 1985, the "Industrial Ventilation Conference" takes place every three years allowing time to develop new research and technology applications and to document the findings. The conference has rotated locations and organizers between Europe, North America and Southeast Asia. The 2021 conference will be hosted by ASHRAE.
The proposed conference theme is "leading edge industrial ventilation technologies for a low-carbon environment." The program will include and call for papers and separate call for presentations. More information to come regarding the Call for Papers and other important deadlines.
The goal of the conference is for international engineers, practitioners, researchers, scientists, and regulatory personnel working in the specialized industrial ventilation field to share recent advancements from a global perspective in the field of ventilation and contaminant control.
Seven key issues to be covered:
Occupational health, environmental emissions and safety considerations in industrial process ventilation system design and applications
Innovations in ventilation system (Equipment, Innovative sensors measurements, energy efficiency, productivity, sustainability, etc.)
Thermal Hydraulic Modeling, measurement and test & balancing techniques, AI applications, optimization models, data mining, etc.
Industrial HVAC Systems- Innovation & Best Practices (Equipment, Controls, Risk Management, Energy Efficiency, Productivity, Sustainability, etc.)
Best practices and risk evaluations and management in industrial ventilation and air conditioning systems application (advanced manufacturing, health care/operating theatres, professional kitchens, clean spaces/nanotechnology, tunnel and mine ventilation, power plants etc.)
Modeling Advances (New techniques, automation, scripting, etc.)
Best practices in data center and ventilation and air conditioning system design and applications.
Filtration Systems for Contaminant Control
Lesson learned in industrial ventilation and air conditioning systems design and applications.
Global Research Initiatives
>> More information can be found on the ASHRAE website.