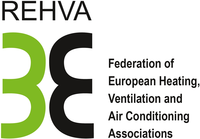 REHVA, the federation of European heating, Ventilation and air-conditioning associations would like to invite its participants to the CLIMA 2019 workshops that will have interactive sessions on close discussion within Indoor Environmental Quality. These workshops will be in parallel at the event.
Within the 18 workshops currently organised, there will be two sessions that will illustrate a deeper dive into Indoor air quality and its standards:
Workshop 17, Advanced HVAC/R measurement Technology and Indoor Air Quality Monitoring organised by TESTO ROMANIA and presented by Horatiu Basa. This workshop will be presenting measurement technology within the HVAC/R market. TESTO's aim within this workshop is to illustrate the latest and exclusive devices for indoor air quality study and the measurement of VAC systems.
Workshop 18, Evidence-based ventilation needs, and development process of future standards organised by REHVA & ISIAQ and presented by speakers Pawel Wargocki, Bjarne Olesen, William Bahnfleth, Jarek Kurnitski, and Olli Seppänen. This workshops aim is to define evidence-based design criteria of ventilation rates for residential and non-residential buildings through research findings.
For more information on our CLIMA workshops descriptions please click here.
To register for CLIMA, please click on the link here.