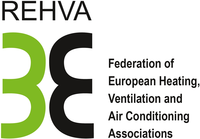 REHVA-ISHRAE seminar on the »High Performance Educational Buildings and their Indoor Environmental Quality« will be held during the ACREX 2019, on Friday 28 of February 2019, from 15:00 to 17:30h in Mumbai, India. 
REHVA speakers at the sessions will be Atze Boerstra, REHVA Vice-President, Livio Mazzarella, REHVA Technology and Research Committee Co-Chair and Maija Virta, CEO at Santrupti Engineers, REHVA fellow and ISHRAE member. Mr. Boestra will discuss on Indoor Air Quality, Mr. Mazzarela will present the visual and acoustic comfort requirements and Mrs. Maija Virta will have a session on Measuring IAQ in educational buildings: old school handled approach vs continuous measurements with sensor networks.
Due to the REHVA knowledge platform cooperation with international partners, REHVA and ISHRAE are also launching a common guidebook on Building Commissioning Guidelines which is planned to be published in May 2019.
More information on a draft programme of the seminar and the progress on publication of the new REHVA-ISHRAE guidebook will follow soon.